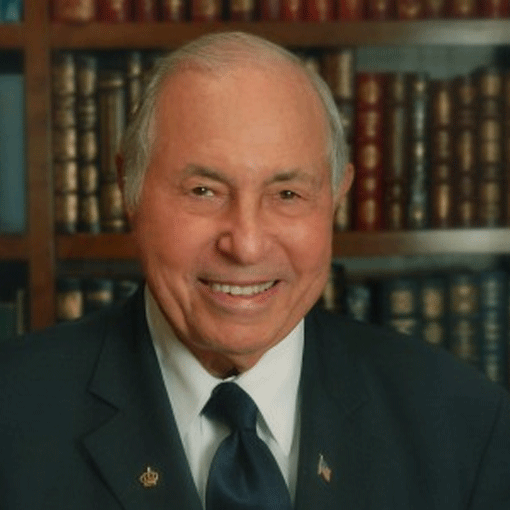 J. Morton Davis
Owner and Chairman of D.H. Blair Investment Banking Corporation, New York
J. Morton Davis is owner and Chairman of D.H. Blair Investment Banking Corp., a New York City investment bank established in 1904 and leading investor in and advisor to emerging entrepreneurial and growth companies, where he actively heads the day-to-day corporate finance activities. Investment banker, entrepreneur, investment analyst, economist, and venture capitalist, Mr. Davis is Wall Street personified. The over 400 companies for which he has raised more than $3 billion over the years have created a countless number of jobs and have added exciting new products including breakthrough drugs, unique electronic and telecommunications products and have resulted in immeasurable productivity to the American economy. Few people on Wall Street possess his rare brand of financial expertise. Fewer still are as successful.
Mr. Davis has served on the Boards of Research! America, Foundation for Future Generations, and the Freedom Foundation at Valley Forge. He also served on the Board of trustees of Yeshiva University and on the Board of Sy Syms School of Business. Mr. Davis is the recipient of a number of prestigious awards and honors, including the Synagogue Council of America's Covenant of Peace Award, the Republican Party's Distinguished Service Award, and the Intrepid Museum's Freedom Award. In 2011, The International Center for Autism Research & Education honored Mr. Davis' lifetime of achievements in a special tribute luncheon in the U.S. Capitol. In 1971, Mr. Davis and his wife made a gift to the Mount Sinai School of Medicine to endow a first year merit medical scholarship every year for a needy first year student. Over the years this endowment has grown and recently three worthy medical students have been recipients of this generous scholarship.
Mr. Davis has written two business books, the most recent of which, From Hard Knocks to Hot Stocks, received flattering reviews from some of America's most prominent business and economic leaders, including Senator Bob Dole, Alan "Ace" Greenberg, Carl Icahn, Donald Trump and Larry King. Mr. Davis' earlier book, Making America Work Again, was acclaimed by a number of notable economic scholars, in addition to being praised by President Ronald Reagan in a tribute to Mr. Davis where President Reagan recognized Mr. Davis' long career of hard work and his support of the creative arts. Mr. Davis has also recently published a book on achieving happiness in life entitled Happiness Guaranteed Or Your Misery Back.
A member of Phi Beta Kappa, Mr. Davis received his A.B. in Economics, magna cum laude, from Brooklyn College in 1957 and his M.B.A., with distinction, from the Harvard Graduate School of Business in 1959.
He resides in Lawrence, New York with his wife Rozi, and is never very far from his four daughters, and many grandchildren and great grandchildren.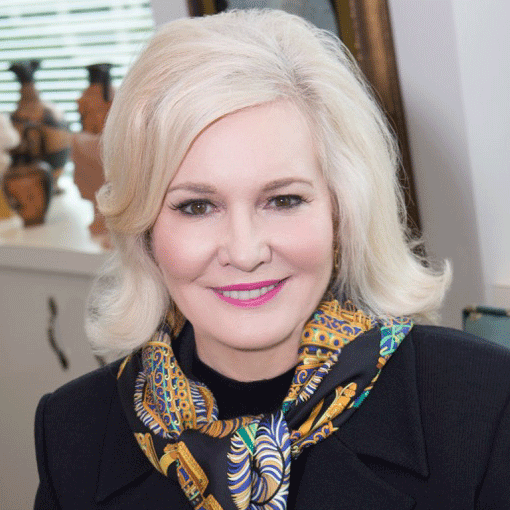 Deborah Wince-Smith
CEO, US Council on Competitiveness
Deborah L. Wince-Smith is the president & CEO of the Council on Competitiveness, a coalition of CEOs, university presidents, labor leaders and national laboratory directors, committed to driving U.S. competitiveness. She has more than 20 years of experience as a senior U.S. government official, as the first Senate-confirmed Assistant Secretary for Technology Policy in the U.S. Department of Commerce and Assistant Director for International Affairs in the Reagan White House.
The Honorable Deborah L. Wince-Smith is the President & CEO of the Council on Competitiveness, a non-partisan leadership coalition of CEO's, University Presidents, Labor Union Leaders, and National Laboratory Directors, all committed to developing policy solutions and national initiatives to drive future productivity growth, prosperity for all Americans, and the global success of American business. She has more than 20 years of experience as a senior U.S. government official, as the first Senate-confirmed Assistant Secretary for Technology Policy in the U.S. Department of Commerce in the Administration of President George H.W. Bush, and as the Assistant Director for International Affairs in the White House Office of Science and Technology Policy in the Reagan Administration. She served as a Senate confirmed member of the Oversight Board of the Internal Revenue Service in the Administrations of President George W. Bush and President Barack H. Obama.
Ms. Wince-Smith is also the President and Founder of the Global Federation of Competitiveness Councils (GFCC), engaging leaders from competitiveness organizations from around the globe. Ms. Wince-Smith is a member of Corporate and Non-Profit Boards of Directors, Advisory Committees, and Philanthropic Organizations. She previously served on the Smithsonian National Board, the Secretary of State's Committee on International Economic Policy, the U.S. Naval Academy Foundation and, the Board of Governors of Argonne National Laboratory. She served as Chairman of the World Economic Forum's Global Agenda Council on Competitiveness and as a Public Director of NASDAQ-OMX.
Ms. Wince-Smith currently serves as a Commissioner on the Commission on the Theft of American Intellectual Property, as a member of Purdue University's Strategic Research Advisory Council (SRAC), and as a member of the Council of Japan's Science and Technology in Society (STS) Forum. She serves as a member of Marquette University's External Advisory Board for Corporate Engagement, as a member of the Queen's University International Advisory Committee for the Management School, as a member of UNICEF's Advisory Group, as a member of the Advisory Board of the Delphi Economic Forum, and as an Independent Advisor to Delos Living, LLC. She also serves on the Board of Directors of the Mycenaean Foundation, and as a Trustee of the American College of Greece (ACG). As an expert in technology commercialization, Ms. Wince-Smith serves on the Board of Directors of Aerolase, Inc., NanoMech, Inc., and Q-Net Security, Inc.
Ms. Wince-Smith graduated magna cum laude and Phi Beta Kappa from Vassar College and earned a Master's Degree in Classical Archaeology from King's College, Cambridge University. She received an Honorary Doctorate in Humanities from Michigan State University, an Honorary Doctorate of Public Administration from the University of Toledo, an Honorary Doctorate of Law honoris causa from the Queens University Belfast, an Honorary Doctorate of Humane Letters honoris causa from Worcester Polytechnic Institute and, most recently, an Honorary Doctorate of Public Service from the University of South Carolina.
Ms. Wince-Smith is married to former Deputy United States Trade Representative Ambassador Michael B. Smith and resides in McLean, Virginia. Her two sons are graduates of the U.S. Naval Academy and are currently serving as officers in the U.S. Navy and Marines Corps.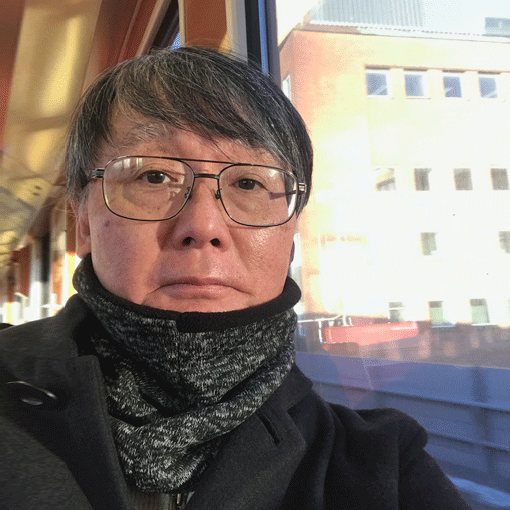 Kiyotake Kumazawa
Senior Corporate Officer and Division General Manager of Business Development Division at Hitachi Systems, Ltd
Kiyotake Kumazawa is currently a Senior Corporate Officer and Division General Manager of Business Development Division at Hitachi Systems, Ltd.、one of the leading IT Company in Japan. His career at Hitachi started from Hitachi, Ltd. parent company of Hitachi Systems and he gave a lot of achievements during his 35 years career at Hitachi. He inaugurated disk array development project when he was assigned at Hitachi America, Ltd. in U.S. He took a position as a leader of disk array development project when he came back to Japan. He introduced first disk array product to Japanese market and gained No.1 market share in Japan. He also developed overseas market with the product and also gained No.1 market share in world wide market. At that same, he is supporting multiple Hitachi organizations such as IT, Consulting, Social Infrustructrem, Automotive, Train, healthcare, multiple research Labratories and etc to work together as one company besides advisers to board members of Hitachi Vantara and Hitachi Europe. On top, he is technical adviser of Italian Embassy in Tokyo and Ireland Emabbasy in Tokyo. He is also contributing Japanese healthcare standard body called COI (Center of Innovation).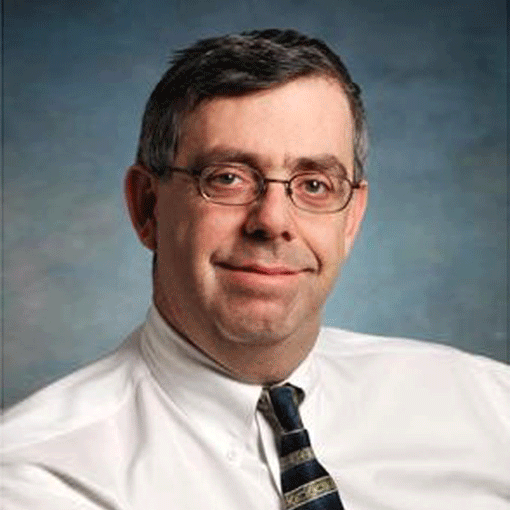 Tsvi Gal
Head of Enterprise Technology for Sloan Kettering Center, NYC
Memorial Sloan Kettering Cancer Center (MSK) has appointed Tsvi Gal as Head of Infrastructure, effective April 2020. In this role, Mr. Gal will set the technical vision and lead the company's technological development in support of the digital strategy and make technical recommendations that align with MKS goals.
A recipient of the Einstein Award for Technology and Science from the President of Israel for pioneering on-line banking and trading, Tsvi's career spans over three decades.
Tsvi joins MSK from Morgan Stanley where he served in numerous roles including CTO of Enterprise Services, Head of Strategy & Architecture and others. Since he joined in early 2012, Tsvi was responsible for the creation and implementation of Morgan Stanley's multi-year strategy and target state architecture and the evolution of the bank into a modern, efficient and effective organization.
Prior to Morgan Stanley Tsvi's served in various CIO and CTO in several banks including Merrill Lynch/Bank of America, Deutsche Bank and Wells Fargo as well as in non-banks including Exigen Capital (a private equity firm) where he was a General Partner, AT&T where he was President of ATT.COM and Time Warner Music where, as CIO, he led the launch of the digital transformation towards on-line music.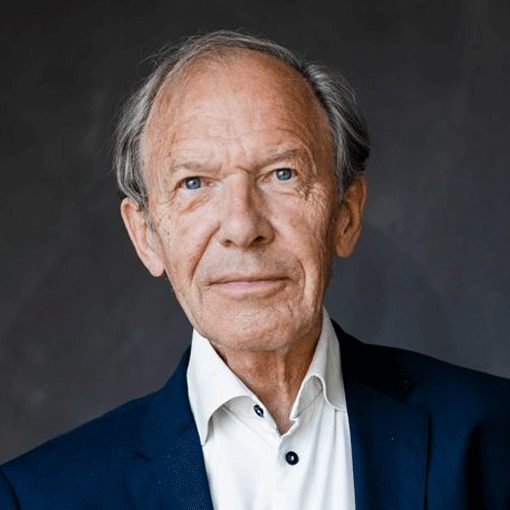 Erik Rasmussen
Founder and Executive Chairman of Sustainia, Denmark
Starting from humble beginnings as- a journalist at the local newspaper, Erik's career has been a rich and varied journey with some extraordinary stories and achievements. Erik has been named as one of the world's 100 most influential journalists by the World Economic Forum and has also received Denmark's most prestigious media award, "Den Store Publicistpris" (The Grand Publishing Award). He founded the Copenhagen Climate Council in 2007 which became think-tank Sustainia in 2009. As Founder and Chairman of Sustainia, Erik continues to challenge conventional thinking and push the boundaries of corporate approaches to sustainability. Having followed 13 Danish prime ministers, 12 American presidents, and 8 UN Secretary Generals and written and initiated thousands of analyses and reports on politics, global trends, welfare, and corporate sustainability, Erik Rasmussen is probably your best navigator in today's market reality.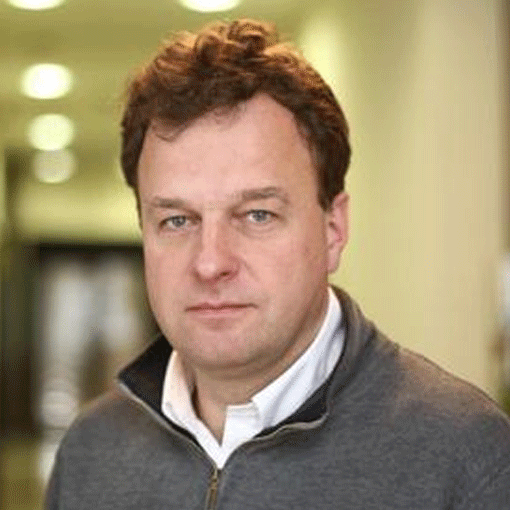 Dr Marko Grobelnik
AI Researcher & Digital Champion – AI Lab of Slovenia's Jozef Stefan Institute
Marko Grobelnik is a researcher in the field of AI. Focused areas of expertise are Machine Learning, Data/Text/Web Mining, Network Analysis, Semantic Technologies, Deep Text Understanding, and Data Visualization. Marko co-leads AI Lab at Jozef Stefan Institute in Slovenia and is the CEO of Quintelligence.com specialized in solving complex AI problems for the commercial world. He collaborates with major European academic institutions and major industries. Marko is co-author of several books, co-founder of several start-ups and is/was involved into over 50 EU funded research projects on various fields of Artificial Intelligence. In 2016, Marko became Digital Champion of Slovenia at the European Commission.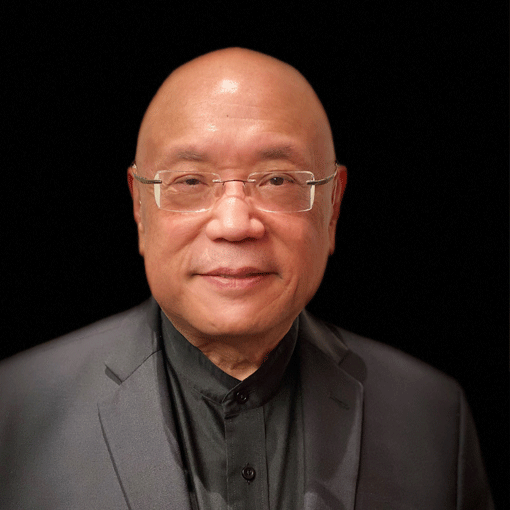 Stephen Ibaraki
Chairman and Managing General Partner REDDS Capital
1. Multiple Awarded Global Visionary
2. UN-related and Fortune CEOs Think Tanks Founder
3. Founding Chairman YPO European Impact Summit Advisory Board
4. Founder "AI for Good" Global Movement and World's Largest AI UN SDG Summit
5. Founder world's No.1 CEO "futures summit", and think tank CEOs managing trillions in assets
Stephen Ibaraki Chairman and Managing General Partner REDDS Capital In addition, Stephen is globally unique with Chairman, Founder, Board roles in: Business and startups, successful Entrepreneurship/investments/venture capital, No.1 global computing Science organizations, No.1 UN-related innovation programs, No.1 CEO / Industry organizations / think tanks, No.1 Summits (acronym BE-SUN-CIS). 300+ annual global engagements impacting USD $100+ Trillion in ESG (environmental, social, governance), sustainable investments for 2020. He is keynote speaker, moderator, producer at more than 100 global CEO and leader events annually. Stephen's has more than 300 "lifetime and career" achievements and awards for disruptive innovation, futuristic investments, successful entrepreneurship, and global technology leadership.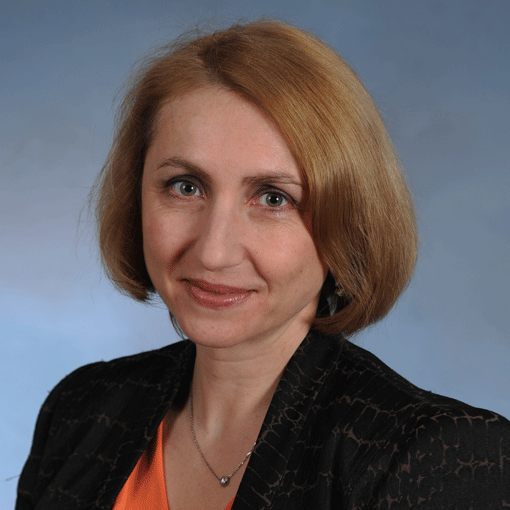 Inna Kuznetsova
CEO of 1010data
Inna Kuznetsova is the CEO of 1010data, the leading provider of cross-enterprise data analytics tools. 1010data empowers customers to adjust their businesses to market evolutionary events and make better decisions through activating data. It provides a data-harmonization and a granular time-series data analytics platform for large amounts of data. It enables fast implementation of retail analytics and data sharing between a retailer and CPG supplier community, as well as alternative data solutions for Retail, CPG and Financial industry. 1010data is considered the partner of choice by Dollar General, Sam's Club, Family Dollar, Procter & Gamble, Bank of America and JP Morgan and other top retail, CPG and financial companies. Implementing robust data analytics platform with predictive signals is the first step the enterprises take on their journey to become AI-enabled businesses.
Until its recent acquisition by E2open, Inna was the President and Chief Operating Officer of INTTRA the largest digital network and analytics provider for ocean shipping industry, processing over a quarter of containers in global trade. Prior to joining INTTRA Inna was the Chief Commercial Officer of CEVA Logistics and before that, the global VP, Marketing & Sales, Systems Software at IBM where she spent 19 years in a variety of global roles.
In addition to her executive roles Inna is an active Independent Non-Executive Director committed to strong corporate governance and trusted advisor to CEOs and boards on innovation, accelerated revenue growth, high-performance sales organizations, transition to the cloud and international business. She currently serves on board of Global Ports Investments Plc (LSE: GLPR), which operates container terminals in the Baltic and Far East basins, where she chairs the Nomination and Remuneration committee. Her prior boards include Sage (LSE: SGE), the top software company on FTSE100 list providing small and medium sized organizations with business management software and Avantida, a privately-owned SaaS company in Belgium.
Inna completed her MS and Ph.D. study in mathematics at the Moscow State University and MBA in Columbia Business School. She is a frequent speaker on technology-driven innovation and an author of two bestselling career books in Russia.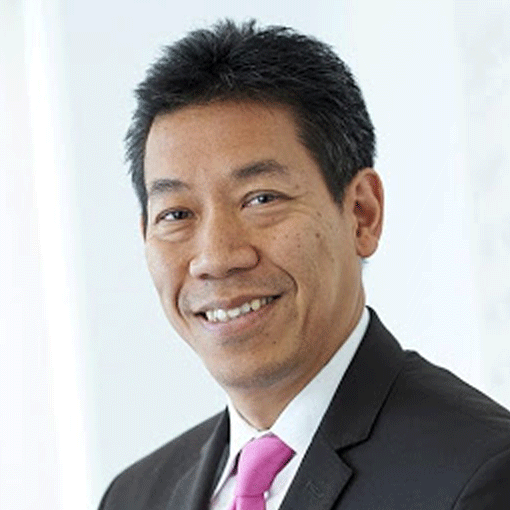 Albert Eng
Head of Merger and Acquisitions Transitions – Global Life Insurance Carrier
Albert R. Eng is a senior executive that is called upon to turnaround special situations and run strategic corporate initiatives. A seasoned "practical" strategist and corporate operator, Albert has taken on roles that involve challenging business and digital transformation-oriented initiatives through large inorganic transactions. At GGV, Albert is a key advisor at an intellectual level to provide digital/business transformation best practices, complex situations analysis and inorganic digital transactions (M&A, Large Outsourcing, Strategic Partnerships and Integration) change management. He is an expert on the buy-side / sell-side agenda and what motivations trigger a successful long-running transaction.
As Corporate M&A leader, Albert has helped "close" nearly 7Bln dollars in transactions and drove nearly 1bln dollars in growth and cost synergies. At TIAA, he was a Managing Director involved in M&A Deal Management, Fintech Strategy and enhancements to TIAA's Responsible Investment platform. He led the confirmatory diligence and post-merger integration planning of a 226 bln dollar acquisition of Nuveen Investments, generating 100mm in run-rate synergies. At Cerberus Capital Management, he was an operating partner responsible for advising some of the largest acquisitions such as Chrysler and Freedom arms in IT Offshoring and Operational Efficiency. He is currently the Head of Merger and Acquisition Transitions which involve
As a turnaround change agent, he was tasked to lead a situation to correct the failed integration and conversion of an acquired Life Insurance closed-block by a major Insurance carrier and outsourcing provider. He implemented a corrective action strategy to de-risk industry regulatory fines, litigation and penalties. He was also tasked to own the turnaround implementation where he led a 650+ staff of operations and IT personnel through direct management and shared services.  He then optimized and pared down the staff by nearly 50%.
In addition to his turnaround experience, Albert has been a CXO advisor regarding digital deal management insights. He advised the CEO and heads of Strategy of EXL Services, Genpact, Comtrade Group, Avasant and, Wisagetech related to AI adoption and digital transformation deals for their key clients. At Comtrade Group, he set up a commercial AI Division that leveraged IP from CERN, Eastern European Universities and, Start-ups. Albert also became the acting division head and chaired a European AI advisory board consisting of leaders from CERN, and IBM. At Bank of Montreal, he provided Integration management best practices and assessed GE Transportation Finance acquisition effectiveness.
As a Corporate Operator, Albert has been tasked with implementing transformation initiatives at an enterprise-wide scale. At AIG he was the COO and CIO of international IT / Operations delivery, responsible for the creation and management of its first-generation captive centers throughout Asia. At Voya Financial, Albert led the largest operational efficiency initiative that supported the conditions needed for its IPO, involving a 600mm deal with Cognizant. At the Hong Kong Stock Exchange, he was the head of cash trading systems implementing stringent Business Continuity programs through the SARs pandemic. 
Albert holds a Computer Sciences degree from New York University. He has presented at many conferences focused on Digital Strategy, AI, Operating Efficiency, Shared Services, authoring numerous articles in these subject areas.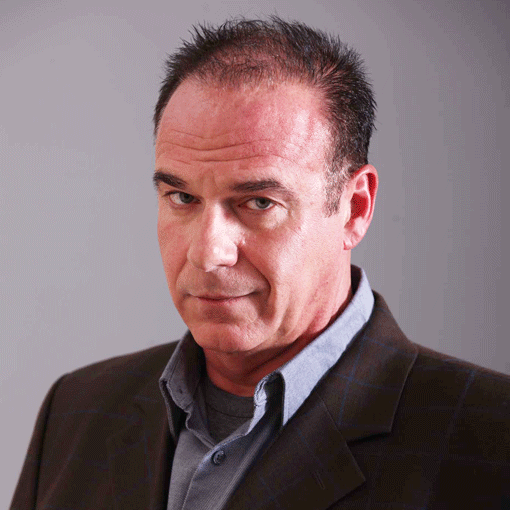 Terry T. Curtis
Group Chief Financial Officer, Comtrade
Terry has 30 years of International Finance & Strategy leadership experience including active advisor on start-ups and turn-arounds in an international setting and a variety of industries, including Interim CEO for a number invested companies.
Hired as active advisor for one of central Europe's largest tech solutions company leading the restructure and integration of a significant acquisition driving the company to 20% topline growth as well as turning the company profitable
Actively managed IAC's German investment as CEO driving sales growth to 20% y-o-y and delivering EBITDA profitability of 20% after several years of losses
Assumed CFO role of Japanese subsidiary of $1 billion revenue after serving on its BoD representing investor InterActive Corp / Liberty Media alongside Japanese investor Sumitomo Corp.
Direct advisor and interim CFO on London based digital start-up from inception to launch delivering turn-key business driving profitability in year 1
Lead the turn-around of Timberland's Italian subsidy, its single largest European venture
Extensive international finance and strategy experience in 10 plus countries
Lead the turn-around of several other companies leading to revenue growth and sustainable profitability
Successfully lead the reorganization of $600 million company creating stand alone independent business units enabling them to leverage their unique value offers and attract independent investments
Active Board member representing investors on several European and Asian investments
Directed classes / lectures on value-added financial and strategic management
Voted top 100 European CFO's in Business & Finance Magazine's 2018 edition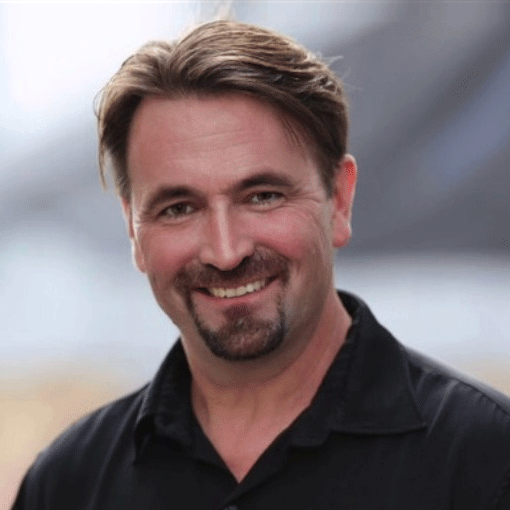 Malcom Carter
CEO at Chronos Global Media and The Connected Universe Film Inc.
Malcom Carter is an Award winning Filmmaker and director. Over the last 20 years his work has appeared on 544 television networks, in 155 countries, and reached a combined global audience of over 2 billion viewers. Malcom is passionate about using the power of film to make a difference in the world by communicating messages that matter. He has extensive expertise in creating compelling communications with global impact and is known for being able to work with visionary thought leaders and advanced thinkers to translate and synthesize their ideas in an understandable way to a wide audience.
This has lead to work with NASA think tanks, and with global humanitarian organizations.
Malcom is also known for creating cinematic, engaging, and emotionally compelling films. Films that touch the heart. Films that inspire and inform the mind. Focused on global messaging – Malcom is part of a global network of top film makers in over 40 countries that shares communication strategies, film techniques, and local contacts to truly enhance the ability to film affordably around the globe.
Malcom currently lives in Vancouver, Canada and was the Director of the Asian Winter Games for the International Olympic Committee of Asia (2011), he also is an advoccate for mental health and worked with Kaiser Foundation Films. Malcom is a member of the International Quorum of Motion Picture Producers, Billion Minds Foundation Board of Governors, and various think tanks (NASA AMES, Colorado School of Mines, Talberg Forum).
Selected Awards: 25 motion picture award nominations (Best Director, Best Documentary, Best Promotional Film, Best Public Service Film, Best Music Video, Best Educational Film, Best Program Reflecting Cultural Diversity, Walter Klein Award, FREDDIE).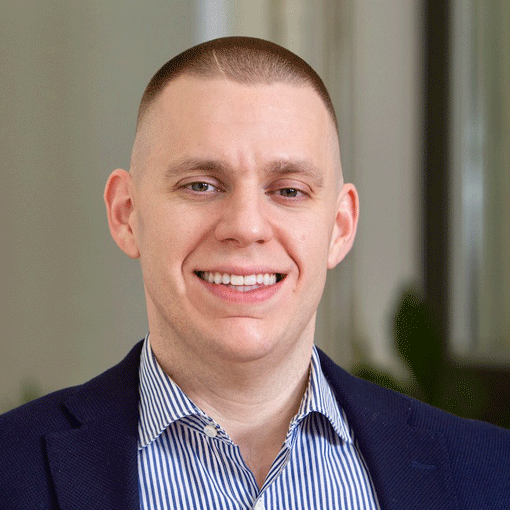 Steven Kuyan
Managing Director, Future Labs, NYU Tandon School of Engineering
Steven Kuyan is the director of entrepreneurship at NYU Tandon School of Engineering and managing director of the NYU Tandon Future Labs – a network of business incubators and accelerators that support early stage ventures in New York City. The Future Labs support entrepreneurs in technology-specific fields, such as: artificial intelligence, machine learning, augmented/virtual reality, video and virtual machines, among others. To date, the unique process has graduated more than 125 companies – 28 as acquisitions totaling more than $500 million – for a combined valuation of graduates exceeding $1.8B billion. Furthermore, the companies graduating from the Future Labs have helped contribute to a $4 billion impact for NYC. Steven co-founded the Future Labs and teaches as an adjunct professor of entrepreneurship at NYU – his alma matter and the institution where he continues to teach. Prior to launching the Future Labs, Steven founded and co-founded three ventures in mobile, B2B logistics, and retail. He currently oversees entrepreneurship across the campus, including curricula development, catalyzing IP into companies, and overseeing the strategy of the Data Future Lab, Urban Future Lab, Veterans Future Lab and the AI NexusLab – the first program in the U.S. designed specifically for early stage artificial intelligence startups.
In addition to the NYU Tandon Future Labs, Steven founded NYCai, an non-profit that works to bring together members of the artificial intelligence community – including researchers and practitioners – for programming, research support, training, and more, all to prepare NYC and it's inhabitants for an AI future. He's also a founder of Irregular Expressions, an angel syndicate of more than 50 CTO's and Directors of Engineering that co-invest into early stage companies. Additionally, Steven serves on the board of directors for the Business Incubator Association of New York State, Inc., serves as an advisor and investor at a number of companies outside the Future Labs portfolio, and has spoken worldwide on entrepreneurship, incubation, ecosystem development, and artificial intelligence.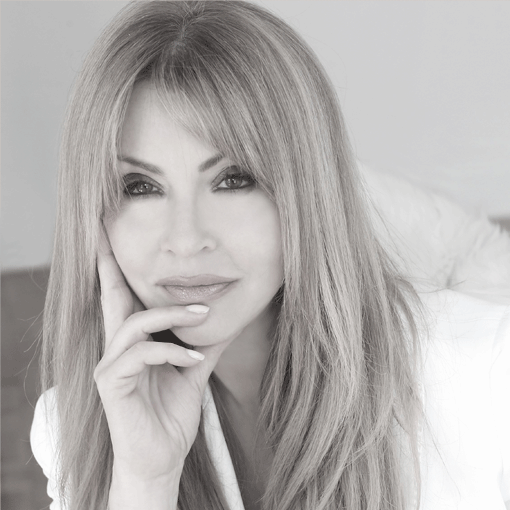 Evie Evangelou
Founder of F4D
Evie Evangelou is the President and Founder of Fashion 4 Development (F4D) and Founding partner of Sustainia Living. She first introduced F4D's global awareness campaign and the First Ladies Luncheon initiative in 2011, inspired by her career in the international arena of cultural diplomacy and international relations, specializing in Entertainment, Arts, Fashion, Beauty, Lifestyle, Travel and Tourism, and Trade Development. Previously, Evie served as interim Deputy Secretary General for the World Federation of the United Nations in NYC, where she worked with more than 100 UN Member States and Countries and Missions, as well as numerous non-governmental bodies focused on education, cultural affairs and humanitarian causes. She received the appointment by Kensaku Hogen, a former Under Secretary General of the United Nations Department of Public Information, as a Special Consultant for Cultural and Educational Affairs and programs within UNDPI, one of the nine departments comprising the United Nations Secretariat. She was also appointed as a strategic consultant to the special representative of the UN Secretary-General for the United Nations themes "Dialogue among Civilizations and Diversity is Beautiful". Throughout her career she has received acknowledgements by the U.S. Senate and honored by several international governments as well as served as Goodwill Ambassador. In 2013, Fashion Group International presented Evie Evangelou with the Humanitarian Award for her work of creating positive social change for humanity.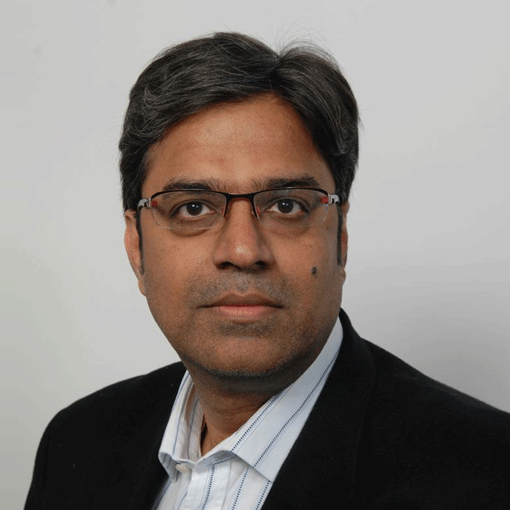 Anil Kumar
Family Office Entrepreneur

Over 34 years of experience in commodity space In all kind of ferrous and non ferrous metal right from mining, smelting, processing, Trading, Hedging, structure and commodity financing.
Have managed mining operation and smelting operations with thousands of workers and turning over Several billions of dollars.
Run commodity companies turning over USD 1 billion per year.
Responsible for turning around world third largest synthetic Rubber
plant.
Managed large commodity book on future and options with hedging and
derivatives playing a crucial part.
First commercial farmer in the world growing Bio Diesel.
Early Entrant on Wi-Max project in India.
Have addressed various seminars and conference on commodity space.
Founding Member of World Economic Forum Global Growth
Companies.
Involved with YPO, Horasis and other social/Business organisation.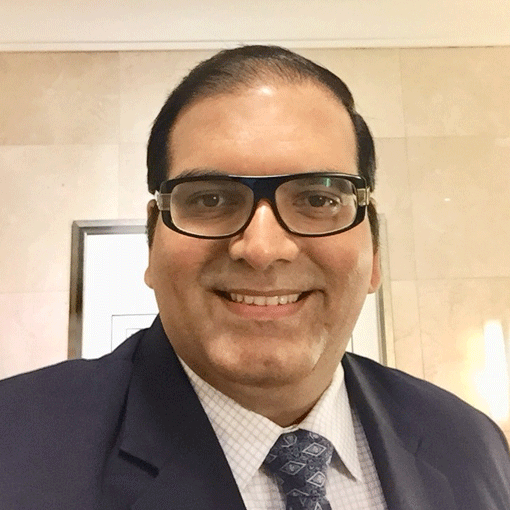 Anand Govindaluri
Founder & Chief Executive Officer of GOVIN Capital
Founder & Chief Executive Officer of GOVIN Capital, a Singapore-based company with interests in Investment, Education & Social entrepreneurship. Anand has 17 years of active investment management experience and is a veteran healthcare investor. Prior to GOVIN, Anand served as the Senior Vice President & Head of the Investment, Spin-Off Management Division at ETPL, A*STAR, Government of Singapore for 3 years. At ETPL, he with his team actively managed a portfolio of 40 companies that are in the fields of Infocomm, Engineering, Aerospace, Medtech & Biotech. In additon, he actively organized Technopreneurship & Investor workshops for researcher and scientific community at A*STAR. Prior to joining ETPL, Anand was at Temasek Holdings, Singapore for 8 years. At Temasek, Anand was active across the value-chain of investments in the healthcare arena – from deal sourcing, to conducting on-site due-diligence, negotiating term-sheets, serving on the boards of companies for strategic development and planning exit strategies. Some of the investments that he executed include – Merlion Pharma (Singapore), Biosensors International (Singapore), TauRx (Singapore), Quintiles (USA), Aptuit (USA), IdunPharma (USA; acquired by Pfizer), Agilix (USA; acquired by Perkin), Vical (USA), Intercell (Austria), Arpida (Basel), Elbion (Germany), BioVex (UK), Renovo (Manchester), Dr Reddy Labs (India), Medreich (India), etc. Anand serves as Board member of UAL Biotech (Singapore), and an Advisory Board member of the Singapore-MIT Alliance for Research & Technology (SMART). He is also an invitee Judge for Lee Kuan Yew Global Business Plan Competition organized by Singapore Management University, Start-Up Singapore organized by The National University of Singapore & Start-Up Chile. He is a regular panel speaker in various investor conferences globally. Anand is a Life Member of YMCA, Singapore and also participates in social service for the underprivileged community in Asia through Govin Foundation (www.govinfoundation.org). Anand has earned a Master's degree in Business Administration from California State University, East Bay, USA; Master of Science degree from National University of Singapore, Singapore and Master of Science degree in Molecular Biology & Biotechnology from G B Pant University, India.