March 10, 2022
The 9 Inspirational Women Leaders In AI Shaping The 21st Century.
November 23, 2020
The 7 Most Promising Government Led AI Solutions.
October 30, 2020
Key Takeaways From The Historic Global AI Summit 2020, AI For The Good Of Humanity: Saudi Arabia's Innovative Strategy To Become A Global Leader In Artificial Intelligence.
June 25, 2020
15 Companies That Are Saving The World From Covid-19.
June 19, 2020
Kira Radinsky Answers The Call To Battle Against Covid-19.
March 19, 2020
The Women Defining The 21st Century AI Movement: Part 2 of 2.
March 13, 2020
The Women Defining The 21st Century AI Movement: Part 1 Of 2.
March 3, 2020
4 Ways That You Can Prove ROI From AI.
December 4, 2018
Four Characteristics Young Entrepreneurs Need To Compete In The Tech Space.
June 15, 2018
The Best Technological Advancements In The World Are Born In The U.S., But They're Not Staying Here.
May 30, 2018
Four Steps To Reignite Innovation And Secure The Future Of Work In America.
June 22, 2020
Use AI responsibly to uplift historically disenfranchised people during COVID-19.
April 9, 2020
Using AI responsibly to fight the coronavirus pandemic.
August 20, 2019
The American AI Initiative: A good first step, of many.
January 28, 2019
Japan's 'Society 5.0' initiative is a road map for today's entrepreneurs.
June 12, 2020
Death of the modern value chain and birth of the true digital revolution.
April 30, 2020
COVID-19 crisis: Wake-up call for the world to go digital.
June 12, 2020
5 Steps Entrepreneurs Can Take to Adapt During Difficult Times.
December 23, 2019
In Technology, Entrepreneurs Must Take the Biggest Shots to Make the Biggest Gains.
December 23, 2019
5 Ways to Prepare Your Business for the Future of Work.
November 7, 2019
How Entrepreneurs Can Take on the Future of Aging Using Artificial Intelligence.
Novenber 9, 2018
How Entrepreneurs Can Capitalize on 3 Industries Primed for Disruption.
August 27, 2018
3.5 Million Jobs Are on the Verge of Extinction. Here's How Entrepreneurs Can Save the Future.
January 8, 2020
Workplace of 2030: A Day in The Life.
Janaury 28, 2019
A.I. and Automation Are NOT the Death of the American Workforce.
September 5, 2018
Yes, Data Is the New Oil in the Digital Economy.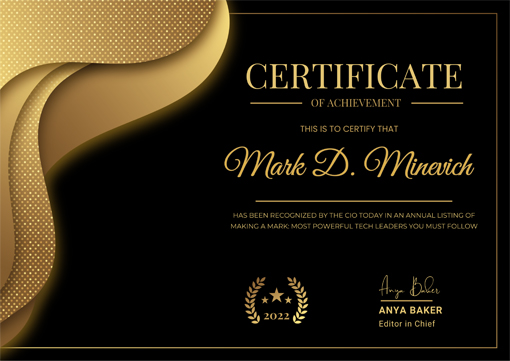 Mark Minevich was featured on the cover of CIO today in the article "Most Powerful Tech Leaders You Must Follow".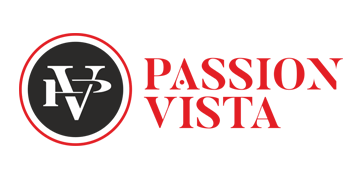 Mark Minevich was inducted into the Hall of Fame and featured in Passion Vista, the quarterly, hyper-lifestyle and business magazine, featuring the latest Global Voice of AI and Digital Transformation.
October 10, 2022
How is Artificial Intelligence Transforming Humanity in Every Dimension.